We can fit the correct chimney cowl to ensure your gas fire works properly in all kinds of weather.
We have a comprehensive range of aluminum and steel, static and revolving cowls, which provide the proven solution to the problem of smoke and fumes being blown back down the chimney.

designs and installs complete Power Flue Systems. These comprise of a chimney fan with an automatic speed controller providing the right chimney draught irrespective of position, dimensions or height of the chimney.
Cowlings for Solid Fuel and Gas

Anti Downdraught

Static Cowl

Roto Cowl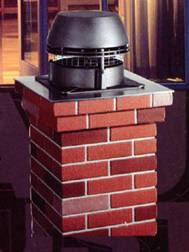 Our New Line Of Cowlings For Solid Fuel And Gas